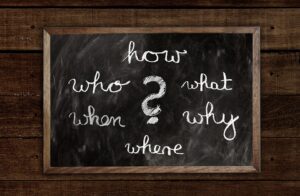 Teach One Reach One Ministries provides lots of free resources on the best questions to ask your students. What we probably haven't shared nearly enough is our thoughts on the questions your students may ask you.
Some people are terrified of teaching Bible classes for teens and even kids, because they are afraid they won't be able to handle student questions. Others may do things to almost discourage students from asking questions, or basically ignore them when asked.
It may not seem like it's important to handle student questions well. Unfortunately, we are losing many young people for that very reason. They may not actually say that's why they are leaving God and the Church, but if you read between the lines this is what they are communicating.