As a 501c3, we wanted you to be aware of how your donations are spent. I never receive any compensation from the ministry, as we want those we serve to use their funds for ministering to others. In spite of our frugality, there are still expenses our ministry incurs during the course of a year. Your donations are tax deductible and will give us more opportunities to minister to others through translating resources, building our website, providing more workshops and training, supplying free ministry resources and creating our first free ministry textbooks. Thank you for your support of our ministry!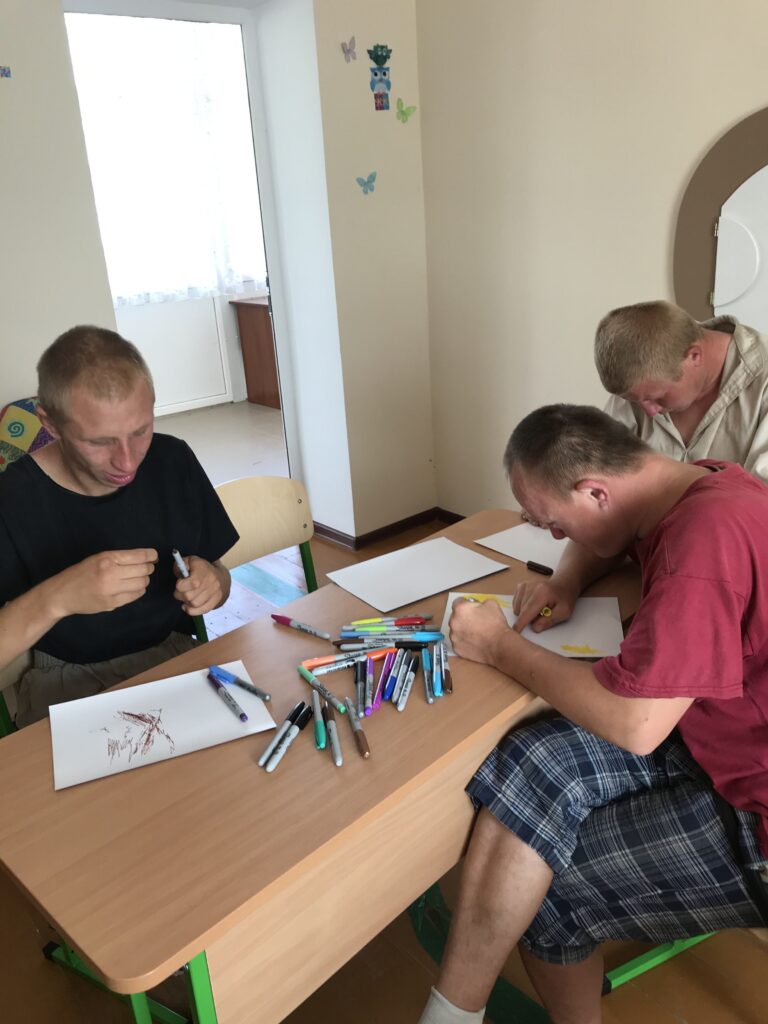 It's difficult to create a ministry impact statement. Ultimately, Teach One Reach One Ministries belongs to God. We are merely His servants attempting to go where He leads us and minister to those we can along the way. Only God knows how the spiritual lives of individuals may have been impacted by our ministry this year. We are only sharing where He has led us and what we did while there in an effort to help you understand how we spend the money you donate to us.

Added over 250 new free resources to the website, not including hundreds of new blog posts.
Advertised four times in the Christian Chronicle to make more Christians aware of our free resources. As a result of our paid advertising, Christian Chronicle also provided several free ads online resulting in even more exposure.
Had over 12,000 unique visitors to the primary Teach One Reach One website (that number will be higher by year's end), a 30% increase over the previous calendar year.
Reached people in 144 countries on six continents. The top 10 countries accessing our website this year were the United States, United Kingdom, Canada, Philippines, Nigeria, India, Australia, South Africa, Kenya and France.
Over 2400 people accessed our free baptism study, while another over 1600 users looked into our free teen curriculum and over 1200 looked into our free children's Bible lessons. Thousands of others went directly to individual resources and lessons on the website.
Taught six weeks at the Ukrainian Bible Institute. Three of those weeks were online and three onsite in Kiev, Ukraine.
Added new free resources to the website in Russian.
Began teaching a cluster of Churches of Christ in India, Nepal and Bangladesh representing 75 congregations. These online classes will be ongoing through at least the first half of next year. We were invited to visit, but are currently unable to due to adverse and dangerous political and religious issues in those countries.
Helped Mission to Ukraine develop and implement best practices in special education in their ministry to families who have children with special needs. This included introducing them to IEP's, IEP conferences, and teaching parents how to homeschool their children with special needs (most of whom are not currently allowed to enroll in public schools). Spent time encouraging better communication between teachers, therapists and parents and overseeing initial IEP conferences. Continued encouraging parents to take their children with special needs into public areas – especially church – more often. Currently having regular video call sessions with leaders, teachers and/or parents.
Visited Romaniv orphanage for young men with special needs. Analyzed their facilities for possible ways to provide more visual stimulation with interactive murals. Assisted in lunch preparations to observe improvements in how the young men are fed. Purchased wash cloths and gave skills analysis sheets of self care skills like bathing, hand washing and teeth brushing. Currently the majority of the men are not receiving these services, nor have they been taught how to do them for themselves. These aids are allowing volunteers and staff to teach the men self care skills in ways that are most appropriate for the way they learn. Also taught one Bible class for some of the young men. Currently working with an artist in Atlanta who is designing murals and creating patterns for them to use in painting various areas of the orphanage.
Taught at a Ladies' Day for multiple congregations (approximately 15) in Ukraine. The day included several sessions on children's ministry with several hands on activities for participants.
Taught several women's small group Bible studies for three different congregations in the Kiev area.
Assisted an ESL ministry in Kiev and a potential one in Zhytomir by providing a framework and some resources for them to use.
Conducted an informal training session for children's Bible class teachers at a church in Zhytomyr.
Had numerous personal mentoring conversations on a wide variety of topics while in Ukraine – some personal and some ministry.
Taught three foster parent training sessions for GA Agape foster and adoptive parents.
Scheduled to conduct a training session for at risk parents served by Atlanta Inner City Ministries at their Hope for the Family Christmas event.
Responded to various email and phone requests for assistance with ministry issues from all over the United States and in several additional countries.
Led a weekend of strategic planning sessions for the Hope Center, an at risk pregnancy ministry that provides alternatives to abortion.
Conducted a weekend of Christian parenting sessions in Benton, Tx.
Conducted training and helped plan and execute a congregational multigenerational service day in Newport News, VA.
Conducted children's ministries workshops in Lubbock, TX.
Provided free resources to attendees at the various workshops including handouts and items to encourage them to do the things we are training them to do.
Provided over 150 pounds of resources to ministries in Ukraine (items unavailable to them locally) and a packet to a ministry in Uganda.
Continued researching in the fields of education, Christianity, brain science and other relevant fields and passed on helpful information in blog posts, seminars, workshops and conversations.
Read and reviewed multiple books in an effort to suggest the most helpful resources to ministry volunteers and parents.
Agreed to produce four ministry textbooks to Eastern European Missions in the next year. If their budget allows, these will be translated into Russian, printed and distributed in Ukraine, Russia and other former Soviet countries. Locals estimate a need for at least 5000 copies of each book. The first book on teen ministry has been written and is in the editing process. The hope is to have it translation ready by year's end with the other three books completed in 2020.
Please keep our ministry in your prayers. We also ask that your prayerfully considering making a donation to allow us to expand the ways we are able to help ministries to children, teens and families be more effective in reaching their ministry goals.