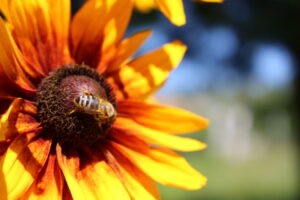 Do you teach children or teens the Bible? Are you a Sunday school or Bible class teacher? Do you mentor young people? Are you part of a faith-based tutoring ministry? Does your church have a community outreach program for kids, teens or parents?
If you answered "yes" to any of those questions, Teach One Reach One has free resources that can help you be more effective in your ministry. We would love for you to explore our primary Teach One Reach One website. Once you are there, here's a list of some of the many free resources you can find:
Bible Lessons: Originally designed for Bible classes of children, even adults have found our Bible lessons to be helpful. We have over 200 lessons covering most of the basic Bible stories (we omitted a couple which aren't appropriate for young children). Each lesson links to the scripture in the NIrV version and includes learning objectives, learning objectives and links to activities in a variety of topics.(Click "children's lesson plans" on our website.
Activities that tie the Bible to a variety of classes: We have designed activities to tie Bible stories to meaningful, hands-on, memorable activities for traditional Bible classes, ESL, faith-based tutoring, and even sustenance and survival for some mission areas. Activities could also be used in homeschooling and we are adding preschool activities soon.
Teen Devotionals: These are teen lessons appropriate for short devotionals or even Bible classes. They cover a variety of topics of interest to teens.
Living the Christian Life Teen Curriculum: We are in the process of adding our new teen curriculum to the website. Lessons include a Bible class on a particular practical Christian life skill. Activities are included to help teach teens the steps of actually living out Christian Life Skills like conflict resolution and money management in godly ways. Activities are also given to help teens practice these new life skills.
Volunteer Training Resources: We have posted online some of our most popular volunteer training resources. These cover a variety of topics which will help your volunteers become more effective in their roles in your ministry.
Printable Parenting Resources: These free one sheet, printable resources give parents of students Christian parenting tips on a variety of topics. Many are also available in Spanish and we are adding Russian translations also.
Teaching Tips Blog: Weekly blog posts on a variety of topics of interest to Bible class teachers are designed to help train your volunteers informally throughout the year.
Christian Parenting Blog: Published two to three times a week, this blog gives parents tips and tools to be more effective and encourage them on their Christian parenting journey.
Baptism Study: This free e-book includes a student and leader guide. It's designed to make it easier for parents and teachers to study baptism with their students.
Mastering Mission Trips Serving Children and Teens: This free e-book helps those planning mission trips where they will be working with children or teens be more prepared for the special challenges that can arise.
Additional Free Resources: From recipes to videos to scripts and more, we are constantly adding free resources we believe will help you in your ministry. If you don't see what you need, contact us and let us know. We may have it and just haven't found the time to post it online yet.
Resources in Additional Languages: We have quite a few of our resources in Spanish and are also adding ones in Russian. This is a slow process and we love our volunteers who work on this difficult project.
If you are on Facebook, we have two groups you can join where we link to specific resources on our website and add additional resources you can only find in our Facebook communities.
We encourage you to look carefully around our website and take advantage of all of our free resources. We want to serve you as you minister to children, teens and their families. You can also watch our Facebook pages for information on opportunities to attend workshops conducted by our founder Thereasa Winnett on a variety of topics or contact us about having her speak at your specific location.