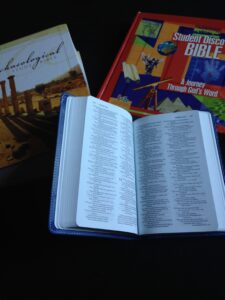 Teach One Reach One spends a lot of time training Bible class teachers to ask students questions on a variety of levels. These varying questions will help young people process the Bible and form faith foundations in increasingly more complex ways. If you haven't seem them before, you might want to read our free handouts on Bloom's Taxonomy for Bible Classes and Asking Better Questions In Bible Classes.
Perhaps one of the most important questions you can ask your students is "Why?". It is a crucial question for assessing whether your students are not just learning the facts, but understanding why they are important. It can help you discover whether or not your students understand why God wants them to do something. It can even reveal a bit of their hearts and minds, if you ask it in non-threatening ways.
Want to conduct a little teacher experiment? I will warn you, this is only for the brave and may very well break your heart. Ask your students the following why questions. Their responses will give you a hint as to how much of a faith foundation their parents, their church and Bible class teachers like you have helped them build so far.