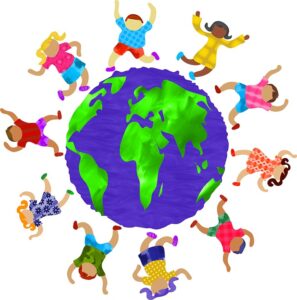 One of the reasons kids can say and do hurtful things to each other is because they have no empathy for the other person. They don't know how to put themselves in the place of someone else  and realize how hurtful their words and actions could be to them. Or they can't understand why everyone doesn't like the same things they do. "Different" to many young people means bad, because what they like is "normal" and therefore great in comparison to anyone who differs from them.
As Christians, it is vital to learn to be empathetic. It falls under the "love others as we love ourselves" command. If young people don't develop empathy, they won't love anyone different from them enough to serve them or share their faith with them.
So what are some ways to help your students begin to develop more empathy for others? Here are a few of my favorites.